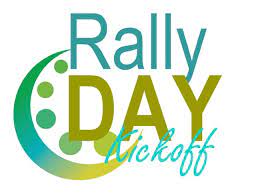 Join the fun Sunday, September 18th after the service to kick-off the new year of Faith Formation!
Service begins at 9:30am and activities will be held on the lawn weather permitting beginning at 10:30am.
L.A.U.N.C.H. Youth and Family Ministry
L

ove

A

nd

U

nderstanding

N

ourish

C

hanging

H

earts
LAUNCH, our youth & family ministry focusing on monthly events for all ages, centered in service.
Even in these crazy times the youth were able to lead the service on July 5th for our annual tradition of Youth Sunday. Check out the video on our YouTube Channel
Thank you to all the youth who shared their gifts and handled the challenges of worship during a pandemic with grace.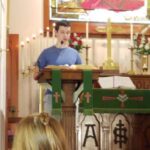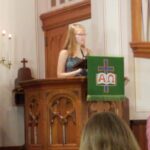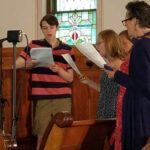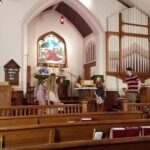 Mission Possible : Where we are 2021!
Inspired by Youthworks theme of "Serving where you are" our youth decided on 4 projects during the summer of 2021 to bless our community and congregation. Our group served dinner at the Frederick Community Action Agency Soup Kitchen, a park clean up day at Walkersville Community and Creamery Parks, painted the social hall of the church and hosted a Christmas in July event for resident at senior housing, Victoria Park. All projects were a huge success and supported by the fundraising efforts of the yard sale at the Strawberry Festival in May. Thank you to all who support and coordinated this summer of serving!
Mission Possible : Youth Mission Trips
The decision to pursue domestic mission trips was made by a courageous group of high school youth in the fall of 2004. Since that time, we have served in Philadelphia, PA (2005); the Northern Cheyenne Reservation in Montana (2007), the Rosebud Reservation in South Dakota (2009); New Orleans, LA (2011); the Navajo Reservation in Arizona (2013), Sault Ste. Marie, Michigan (2015); Warrensburg, New York (2017) and Wind River Reservation in Wyoming (2019) with Youthworks. And in 2012 we had a mini mission to West Liberty, Kentucky. And in 2021 we served in our community during the month of July. Over the last 17 years 115 participants have been the hands of Christ in each of these communities. Mission trips are life-changing, getting us out of our comfort zones to rely on each other and on Christ.