L.A.U.N.C.H. Youth and Family Ministry
L

ove

A

nd

U

nderstanding

N

ourish

C

hanging

H

earts
LAUNCH, our new youth and family ministry program focusing on
monthly events for all ages, centered in service.
LAUNCH has completed Birthday Party in a Box for students in our schools experiencing homelessness. Everyone should celebrate their birthday!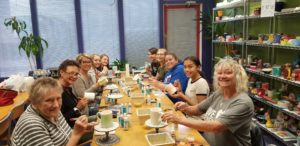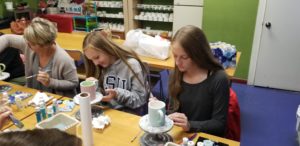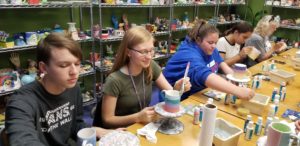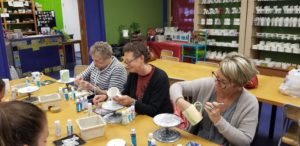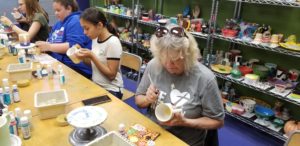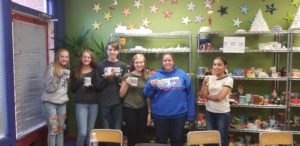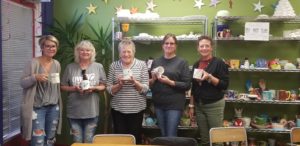 LAUNCH needs you!
LAUNCH painted a dozen mugs through the BELIEVE program at "I Made This!" for cancer patients undergoing treatment.
The high school youth group attended BREAKAWAY on March 6th-8th in Ocean City.
Check out Facebook for pictures of the weekend!
Mission Possible : 2019 Success!
The Mission Team return safely from another successful Mission Possible mission trip with Youthworks! The team's time on the Wind River Reservation was eye opening and enlightening to the culture and way of life of the Arapahoe and Shoshone people. The team worked on scrapping and painting as house on the reservation and at the kids club. After the week of service we spent some time seeing the amazing wonders in Yellowstone National Park. Thank you to all who supported the team financially and through prayer, we couldn't have done it without you!
Mission Possible : Youth Mission Trips
The decision to pursue domestic mission trips was made by a courageous group of high school youth in the fall of 2004. Since that time, we have served in Philadelphia, PA (2005); the Northern Cheyenne Reservation in Montana (2007), the Rosebud Reservation in South Dakota (2009); New Orleans, LA (2011); the Navajo Reservation in Arizona (2013), Sault Ste. Marie, Michigan (2015) and Warrensburg, NY (2017) with Youthworks. And in 2012 we had a mini mission to West Liberty, Kentucky. Over the last 14 years 107 participants have been the hands of Christ in each of these communities. Mission trips are life-changing, getting us out of our comfort zones to rely on each other and on Christ. The destination for the Mission Possible 2019 is the Wind River Reservation in Wyoming.