The Easter Egg Hunt was a ton of fun and a tremendous success! Thank you to all of the volunteers who made the day possible! Check out some of the pics of the day.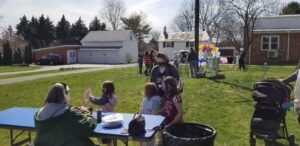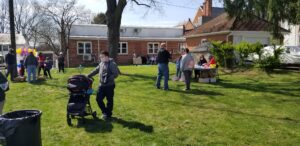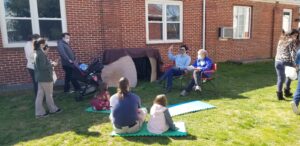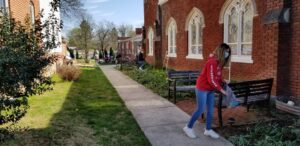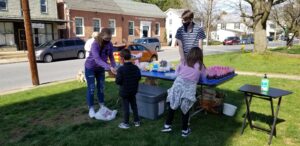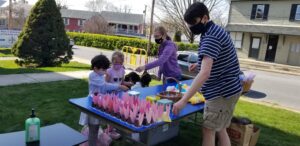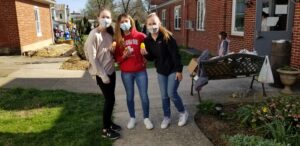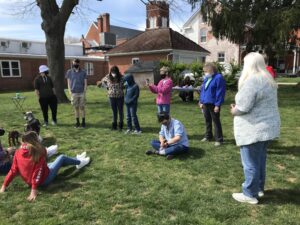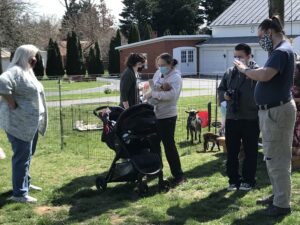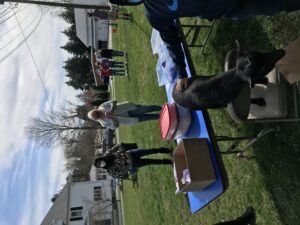 Spring is bringing PRAISE GARDENS to St. Paul's
St. Paul's Praise Gardens will begin with several raised beds using the square foot technique in the front corner of the parsonage lawn. These 3×3 gardens will provide a hands-on learning space that will nurture the connection of Bible stories, verses, and concepts to the growth of a garden, bringing them to life. Learning is a continual process; it does not stop once we reach adulthood. Experienced gardeners and theologians alike will tell you they too continue to learn.
The Spirit moves to help us grow continually. Proverbs 16:3 says, "Commit to the Lord whatever you do, and your plans will succeed." Our main goal is to share the message of the gospel boldly in our community bringing praise and glory to our Creator with the resources He has provided. A secondary goal would be the interaction among our congregation members in a safe environment to foster deeper relationships and then to grow the relationships with our community. The opportunities to become involved with Praise Gardens are boundless and can meet you at any level you would be willing to participate. If you have any questions, comments, or concerns please contact Belinda at youthandfamily@saintpaulslutheranchurch.org. Council has approved this new ministry and it is supported by the Christian Education Committee as well as Congregational Life.
Off to a great start-flip through some of our pictures from March 21st! Many thanks to the 11 volunteers who spent a beautiful Sunday morning/afternoon creating this great space! The boxes were assembled, painted and filled. Please stop by to check them out. As we start a few programs, please, feel free to attend as you are able, see the flyer below for all the details!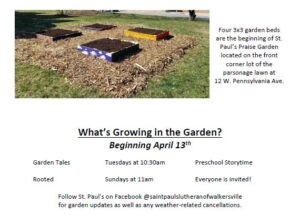 April Praise Garden Flyer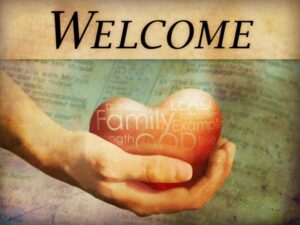 St. Paul's has been producing children's faith formation videos to help families as they explore together the stories of the Bible. New videos are posted on our Facebook page at 11am on Sunday mornings and can be viewed anytime on the video tab of the FB page.
Click here to explore the Faith Formation video series and discover how you can live out the lessons each day in your lives.
L.A.U.N.C.H. Youth and Family Ministry
L

ove

A

nd

U

nderstanding

N

ourish

C

hanging

H

earts
LAUNCH, our youth & family ministry focusing on monthly events for all ages, centered in service.
LAUNCH is slowly returning as we re-evaluate the safety of group gatherings. If you would like to be involved in our next project please reach out to the office at 301-845-4600 or email Belinda (see email address to the right.) Love and Understanding are imperative to being a believer. Share God's love, safely, with all those you are able and offer understanding to all those who struggle.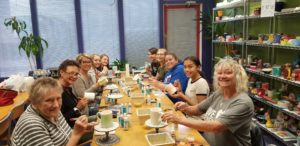 LAUNCH needs you & we can't wait to see your smiling faces again!
St. Paul's is continuing to work with Frederick Community Action Agency to provide meals for community members at the Soup Kitchen. Our next opportunity to serve is April 25, 2021. If you are interested in helping please contact Belinda through the church office or
by email:

youthandfamily@saintpaulslutheranchurch.org
Even in these crazy times the youth were able to lead the service on July 5th for our annual tradition of Youth Sunday. Check out the video on our YouTube Channel
Thank you to all the youth who shared their gifts and handled the challenges of worship during a pandemic with grace.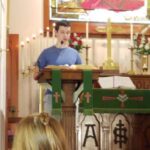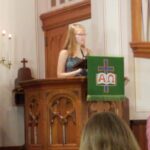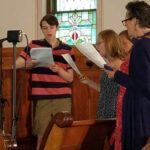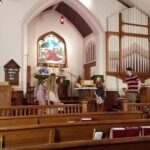 Youthworks canceled their in person mission trips for the summer of 2020, but last year there was a big emphasis on "doing something where you are" and that is our goal for 2020! You can follow Youthworks of Facebook for suggestions each day of what you can do right where you are and make a difference!!
Mission Possible : 2019 Success!
The Mission Team return safely from another successful Mission Possible mission trip with Youthworks! The team's time on the Wind River Reservation was eye opening and enlightening to the culture and way of life of the Arapahoe and Shoshone people. The team worked on scrapping and painting as house on the reservation and at the kids club. After the week of service we spent some time seeing the amazing wonders in Yellowstone National Park. Thank you to all who supported the team financially and through prayer, we couldn't have done it without you!
Mission Possible : Youth Mission Trips
The decision to pursue domestic mission trips was made by a courageous group of high school youth in the fall of 2004. Since that time, we have served in Philadelphia, PA (2005); the Northern Cheyenne Reservation in Montana (2007), the Rosebud Reservation in South Dakota (2009); New Orleans, LA (2011); the Navajo Reservation in Arizona (2013), Sault Ste. Marie, Michigan (2015) and Warrensburg, NY (2017) with Youthworks. And in 2012 we had a mini mission to West Liberty, Kentucky. Over the last 14 years 107 participants have been the hands of Christ in each of these communities. Mission trips are life-changing, getting us out of our comfort zones to rely on each other and on Christ. The destination for the Mission Possible 2019 is the Wind River Reservation in Wyoming.