St. Paul's has returned to the sanctuary for in-person worship at 9:30am.
Please check out the reopening video below for more details.
We will continue to offer our virtual worship for those unable to attend in person.
Current Events
Updated 11/18/20
Virtual Worship Service at St. Paul's
Announcements at 9:25 am and Service at 9:30 am
In-person Adult Sunday School starts November 15th at 11am in the Parish Hall
One service, two options.
There will be one candlelight worship service at St. Paul's this year; a traditional service with Holy Communion at 7pm on December 24th.
Option 1: Join in the Livestream of the service at 7pm on our church Facebook page. You can find us @saintpaulslutheranofwalkersville, you do not need to have a Facebook account to watch the service. The video will be available on our page after the live recording for you to view whenever and wherever you may be this Christmas.
Option 2: Attend in person, if you feel comfortable. Please arrive between 6:30 and 6:55pm, entering through the side door of the church. Please follow the directions of the ushers and wear your facial covering while inside the church. If you have not attended service in person since our reopening in October you will be asked to sign a waiver as you enter. You can complete the waiver and bring it with you for faster sign-in. The waiver can be found on our resource page.
**Updates , if necessary, as the health metrics in the county fluctuate will be here on the website.**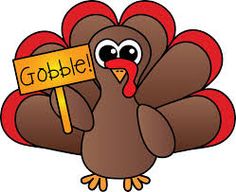 Interested in giving to the Turkey Tree this season? You can through the GIVE tab at the top of the page. Just choose Fundraiser Payment as the Fund type and make a note for "Turkey Tree." Thank you so much for supporting the holiday food baskets for families in our community. Collection will run through November and be donated to the GVCS Food Bank.
Help Deck the Halls– It's time to order Poinsettias!
Help decorate the Nave for Christmas with red & white poinsettias.
Poinsettias will be $9 each this year.
Payment can be made in person on Sundays or by dropping it by the office, but you can also pay online through the GIVE tab, choose Fundraiser Payment as the fund and note POINSETTIAS.
The last day to order is November 29th.
Please contact the office for any questions. Thank you!
Virtual faith formation discussion series Gathered at the Table- join us Thursdays at Noon on Facebook LIVE.
We look forward the continued exploration of our faith.
Gathered will be taking Thanksgiving off, but will return on December 3rd and start with an Advent series on Mary the Mother of Jesus. Check out the Advent Devotion tab to follow along.
Are you interested in joining us in-person for the Thursday livestream?
Please arrive between 11:30am and 11:50am and follow check-in procedures. We will have participants seated in the pews and ask that you wear a facial covering. We look forward to a richer discussion with your presence.
All previously recorded services are available on our Facebook page & YouTube channel!