In-person worship continues Sundays at 9:30am.
We welcome all to join us safely, facial coverings are required.
Please enter the church through the side door and check in with our ushers.
Virtual Worship Service at St. Paul's
Announcements at 9:25 am and Service at 9:30 am
Strawberry Festival is back this year…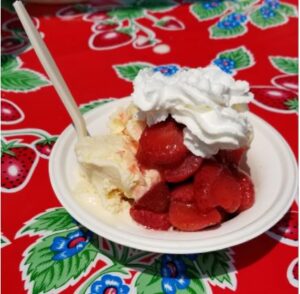 and we need your help to make it a great event. Please check out the links below to sign up for donations or to volunteer. And be sure to spread the word!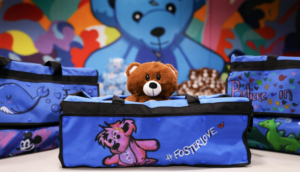 Children are removed from their homes for various reasons but usually happens quickly with their meager belongings transported in trash bags. St. Paul's is putting together bags with a few hygiene and comfort items for these children as they come through the local intake home. Our goal is to assemble 50 bags for these children to call their own. Donations collection of the items listed in the flyer will take place through May 15
th
. Donations will be collected throughout the timeframe in bins inside the church entrance and at the Parish Hall. If you have any questions or would like to be involved in the assembly, please contact Belinda at
youthandfamily@saintpaulslutheranchurch.org
It's time for the spring Red Cross Blood Drive- mark your calendars for May 21st from 10am-4pm.
Thank you and share with your friends!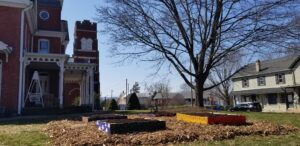 Virtual faith formation discussion series Gathered at the Table- join us Thursdays at Noon on Facebook LIVE.
We will be exploring the ELCA's Social Statement on Caring for Health: Our Shared Endeavor, this coming Thursday,
All previously recorded services are available on our Facebook page & YouTube channel!