In-person worship continues Sundays at 9:30am.
We welcome all to join us safely, facial coverings are required.
Please enter the church through the side door and check in with our ushers.
Virtual Worship Service at St. Paul's
Announcements at 9:25 am and Service at 9:30 am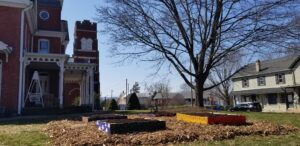 Virtual faith formation discussion series Gathered at the Table- join us Thursdays at Noon on Facebook LIVE.
Gathered will be taking an Easter break (April 1st & 8th) and will return April 15th.
Please send us your recommendations for the next topic to cover.
All previously recorded services are available on our Facebook page & YouTube channel!