Annual Congregational Meeting will take place directly after service on January 27th, 2019

.
Please plan to stay for a short while to complete the necessary business for the new year- budget approval and council affirmation. As well the committee's reports will be distributed in the Annual Report
(deadline for report submission is January 8th.)
ChristkindlMarket was fantastic!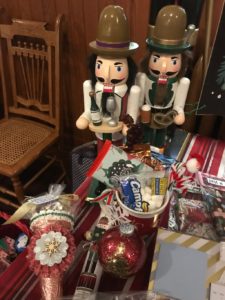 The Historical Society put a lot of effort into this event–Huge thank you to Bonnie Leins and the entire Historical Society for doing such a great job!! Thank you to all who volunteered time and talent– another huge thanks to our St. Paul's Christkindl Committee– the event was FANTASTIC, the rotten weather couldn't dampen your Christmas spirit! We'll see you next year!