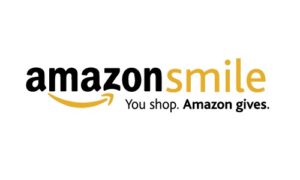 St. Paul's is registered with Amazon Smile. When you shop at Amazon Smile you'll find the same prices, vast selection and convenient shopping experience as Amazon with the added bonus that 0.5% of eligible purchases will be given to St. Paul's.
To shop at AmazonSmile: From your web browser search for AmazonSmile. Your Amazon account, account settings, Wish List, wedding registry are all the same.
Purchase $25.00 Glory Days Gift cards
Collect restaurant receipts (regardless of how meal is purchased) and
place in box available in overflow section of the Nave.
We receive a 20% ($5.00) return on Gift Cards (purchased from Marie) plus 10% on all receipts.
Cleaning out unwanted/unused jewelry that you no longer wear?We are having a table at the German Dinner in September of gently used vintage jewelry and need your support. Please tell friends to donate theirs too! They will be cleaned and sold to benefit the church funds.